Competitive Edge
Give the right first impression and turn your guests into life-long customers. Hotel guests often expect bathroom amenities to provide comfort and a better experience compared to what they have in their own homes.
A wet room instantly creates more space within the room, and exudes a spa-like high end feel, improving the guests experience.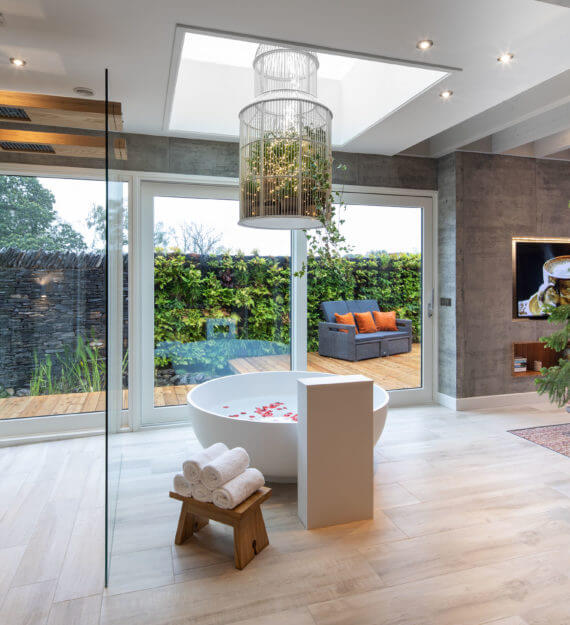 Inclusive Design
Building regulations state that at least one wheelchair accessible bedroom is provided for every 20 bedrooms, and the London Plan has a target of 10% of new hotel rooms to have accessible rooms.
However, in reality requiring an accessible room can be broader than just for wheelchair users. For those with a variety of mobility impairments having a safe room, without trip hazards is of upmost importance to making their stay comfortable.   
Wet rooms design by their very nature are more inclusive, creating a larger, step-free shower space suitable for all.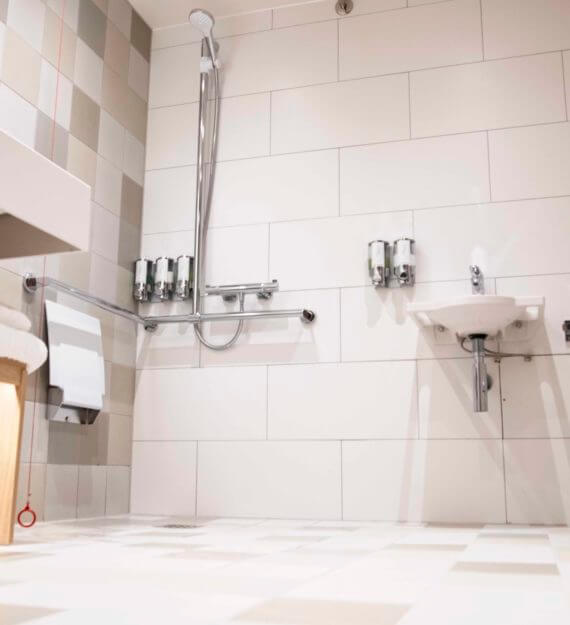 Easy to Clean
With high expectations, and limited time for housekeepers to prepare rooms between guests, it's important to make the bathroom sparkling clean and look as good as new quickly and easily.
Well known to be easier to clean, most wet rooms feature large tiles which minimises the number of grout lines, the space tends to be larger, as you are not restricted by shower enclosures, making it easier to manoeuvre, and with no shower tray to collect dirt and grime, cleaning the shower area floor is simple.
Designs to suit your brand
OTL have a range of products to choose from, so whatever the style of the hotel we have a wet room floor to suit the design and budget.
Gyms & Spas
Creating communal shower rooms or shower cubicle floors for gyms and spas is something OTL have plenty of experience in. Providing the correct floor gradient and drainage system to ensure water runs away efficiently avoids water pooling and creates a more pleasant experience for your guests.
No leaks
The specially developed OTL tanking system is 100% watertight. Even in the unfortunate event of tile grouting failing, the water will still be kept under control, and not penetrate through to the room below. Critical when trying to eliminate costly downtime of rooms.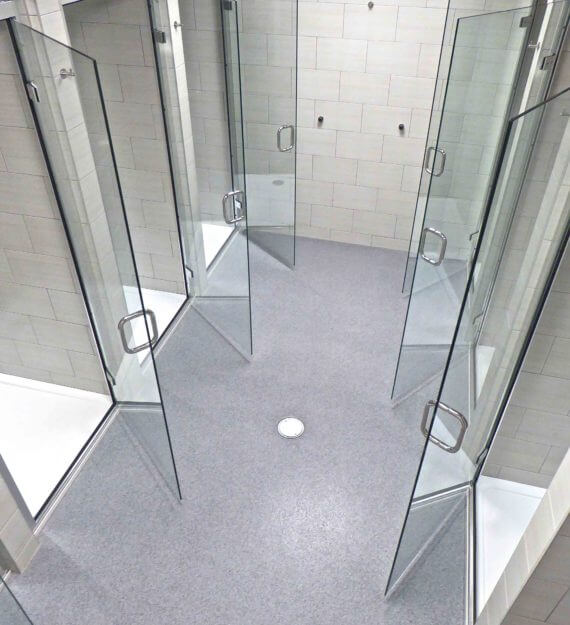 Modern Methods of Construction
Modern methods of construction are becoming increasingly important in speeding up the timescale of delivering hotel projects. We are proud to support this method of construction, with innovate products to help speed up timescales and create other efficiencies.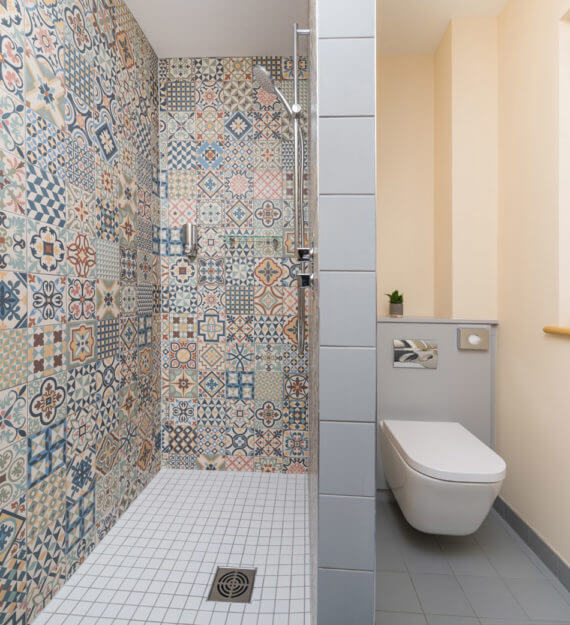 Our work in the Hospitality Sector