Benefits
Our wet room floor solutions provide several benefits to companies adopting MMC:
Improve project programmes, with deliveries of wet room floors just-in-time.

Improve quality and predictability, manufactured by experts.

Mitigates risk associated with multiple trade installations.

Reduce labour costs as our floors can be provided ready to install.
Partnerships
We understand the importance of forming partnerships built on trust and reliability. We are proud to offer an unparalleled level of customer service, and form partnerships where we aim to provide solutions to increase your efficiencies. We are problem solvers and have yet to come across a challenge we cannot raise to!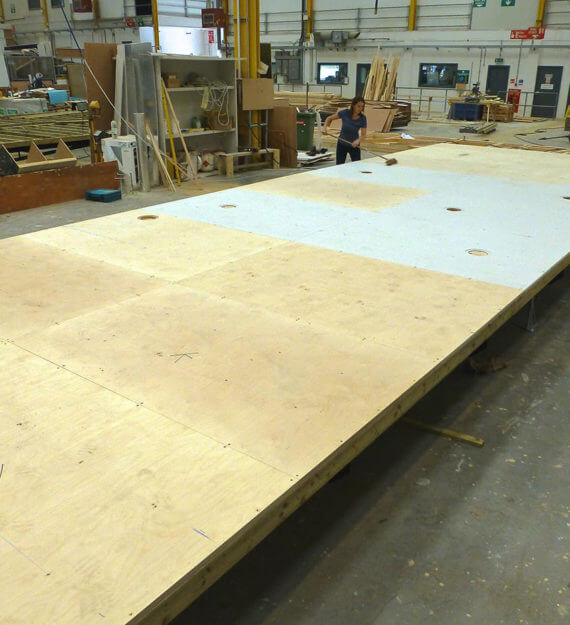 OTL Complete
A complete, made to measure, interlocking flooring system. Ideal for large flooring areas and installed using a double tongue and groove joint.
OTL Ultimate Modular
A whole floor made from one piece of material, manufactured with pre-made upstands, a pre-attached waste outlet, and pre-tanked.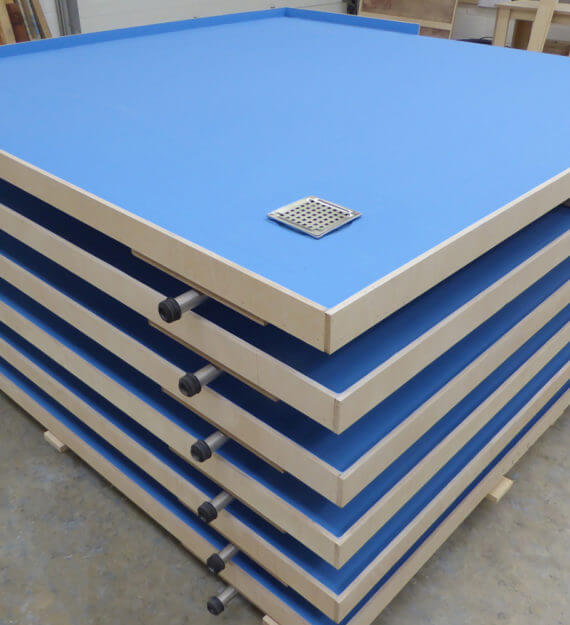 Our work in the Modular Construction Sector