Luxury Developments
When only the best will do, and high-quality design details are of upmost importance, On The Level's exclusive INFINITY I-Line exudes luxury. With an almost invisible drain, there is nothing to distract or interrupt the aesthetics of the room.
Our sleek and modern SuperSlim Tile-In product also suits these developments, with its ability to become minimalistic when tiled, blending the channel with the tiles that were carefully chosen for the room. The SuperSlim Tile-In is also perfect for creating a large two-person double shower, an increasingly popular high-end design feature.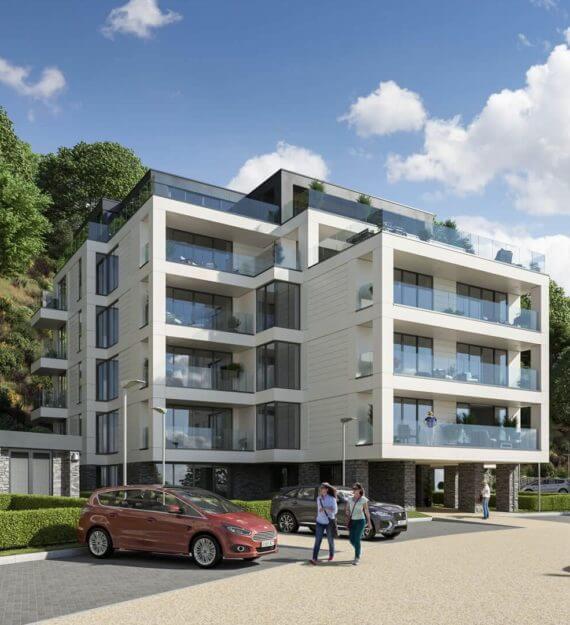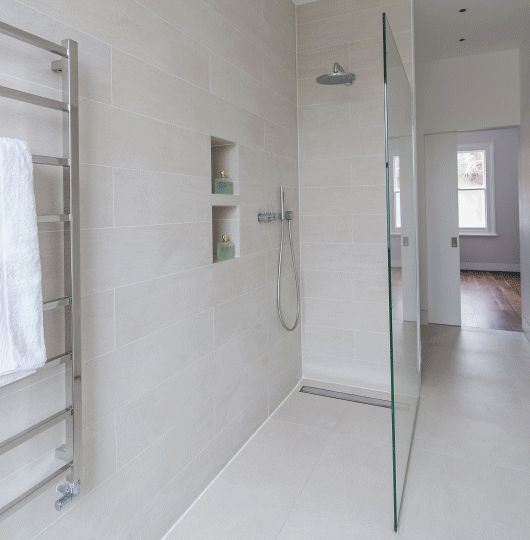 Affordable Homes
Affordable doesn't mean you need to comprise on style, and where space maybe a bit more limited, adding a wet room can help open up the room, making it less confined and more flexible. The varying needs of different users, whether young or older can also be addressed by providing a step free, non-slip bathroom showering solution.
Anything In-between!
Adding a wet room into a second bathroom or en-suite can also help to increase the value of the property. With our wet room floors suitable for spaces of any shape or size, adding a wet room into the build can maximise the potential of the home.
Supporting Developers
From the biggest home builders in the UK to the more niche development and renovation companies, On The Level are on hand to listen to your requirements and create the perfect wet room floor solution for your project.
We are able to assist early on in the design phase to provide expert knowledge which will help to produce the best layout for your bathroom.
We are also specialists in creating wet room floor formers with gullies positioned to help avoid underfloor obstacles, ideal, particularly when renovating older properties.
Our OTL Tanking system has been specifically developed to eliminate leakages, and can be applied to a range of surfaces. Once applied, the OTL tanking can cope with the inevitable structural movement in the floor and will not become brittle with age.
Modern Methods of Construction
Modern methods of construction are becoming increasingly important in delivering more sustainable homes at scale. We are proud to support this method of construction, with innovate products to help speed up timescales and create other efficiencies.
There are currently no minimum standards for new homes to comply with Part M4(2) and Part M4(3) of England's Building Regulations, which would ensure that a two or three storey dwelling with three or more bedrooms provides an installed level access shower or a potential level access shower. It is down to local authorities to determine what proportion of new home
developments in their area meet the criteria, with London leading the way and specifying that 90% of homes do so.
There is certainly a need in the marketplace, with 21% of the UK population with a disability, and by increasing mobility, accessibility and comfort, housing 
adaptations such as wet room areas enable older and disabled people to remain healthy and independent in their own homes for longer.
On The Level can support you with meeting any regulation requirements, and also provide conversion kits leaving new homes easily adaptable for the future.
Our Work in the Residential Sector