Renovation
Replacing an existing bathroom, often means you must find solutions to fit around existing underfloor obstacles and layout restrictions. Get in touch with On The Level early on in your renovation project so we can help guide you, and find a solution to suit any design requirements.
Extensions & Loft Conversions
Add value to your home by considering including a wet room in a second bathroom or en-suite when extending the home. Our wet room floors provide a watertight system which can be used from the basement to the loft, and on any floor build up, so you can maximise space with the addition of a modern and practical wet room.
New Build
We can work with your chosen Architect early on in the design stages, to ensure the perfect wet room layout is incorporated in the plans. In a project where so many decisions need to be made, lean on our expertise and experience to ensure you get exactly what you want.
Our OTL Tanking system, which guarantees you a watertight wet room, can be applied to a range of surfaces. Once applied, the OTL tanking can cope with the inevitable structural movement in the floor of a new build property and will not become brittle with age.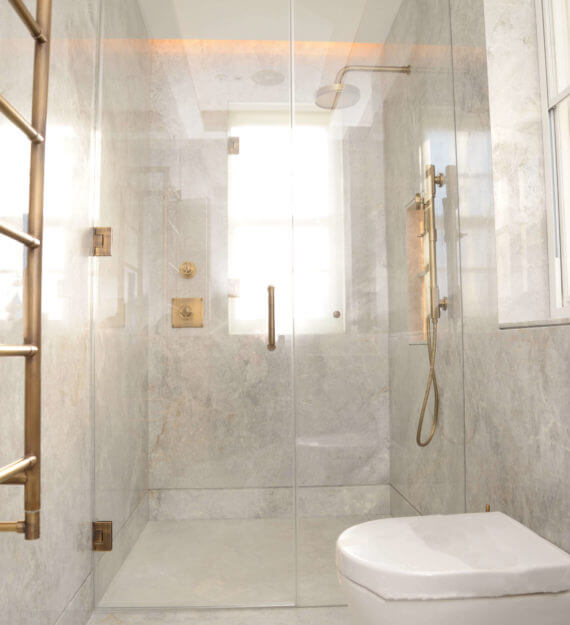 Dog Wash Stations
Dedicate a space in a utility, mudroom or laundry room for a canine wash station. If space allows, why not treat your dog (and yourself – just think no more muddy doggy prints through the house!) to a fully waterproofed wash station. Reclaim your bathroom for you, and create a safe, easily accessible, and easy to clean area just for your pampered pet.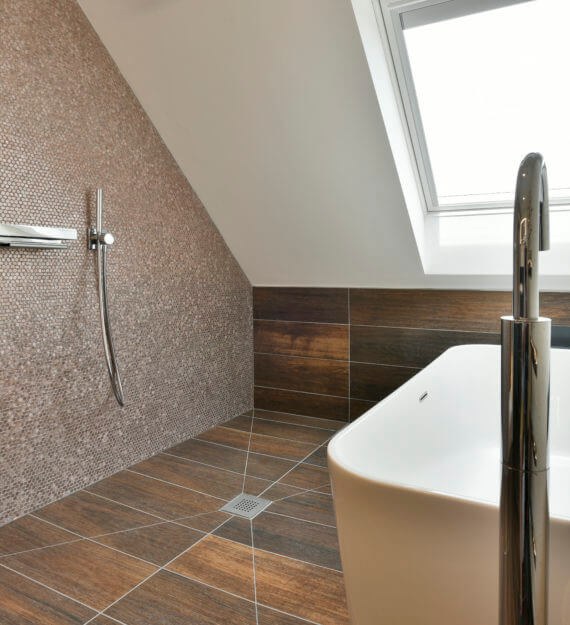 Designs to suit all budgets
The OTL Square is the affordable choice and provides great flexibility in your bathroom design and layout.
The OTL Linear and OTL SuperSlim Tile-In are our mid-range options, which provide a stylish and modern finish.
For the latest high-end wet room design, our OTL INFINITY I-Line is almost invisible to the eye, and merges seamlessly into the bathroom floor, maximising space, and making the most of your chosen tiles.
Where you are looking to use vinyl sheet flooring, we also have available to homeowners the OTL Level Access product.
Accessible & Future Proof
Wet rooms are the perfect choice, not only to create a modern, spacious bathroom space, but to also future proof your home, and address any mobility issues. By installing a wet room it enables older and disabled people to remain healthy and independent in their own homes for longer.
They are ideal for multi-generational homes, as they are suitable for everyone, with no steps to entry and therefore no trip hazards, making showering safe and easy for kids and elderly alike.
If you are converting a regular bathroom into a wet room because of a disability or chronic illness then you may be eligible for the Governments VAT exemption scheme. Read our "VAT Relief on Bathroom Adaptations for the Disabled" blog article for further details.
Our work in the Home Improvement Sector