Safe and Comfortable
Ensuring patients maintain personal hygiene with as much dignity and privacy as possible is paramount for their care and recovery. Bathrooms in Healthcare settings also need to be accessible for wheelchairs, mechanical hospital beds and support aids such as zimmer frames, and our wet room floors are compatible for all these uses.
Level Access wet rooms provide a solution to cover all these requirements. OTL Level Access wet room floors are compatible with non-slip vinyl sheet flooring. Vinyl is a popular floor covering within Healthcare settings because it is low-maintenance, cost-effective and durable. It also provides a slightly softer floor, which can feel more comfortable underfoot.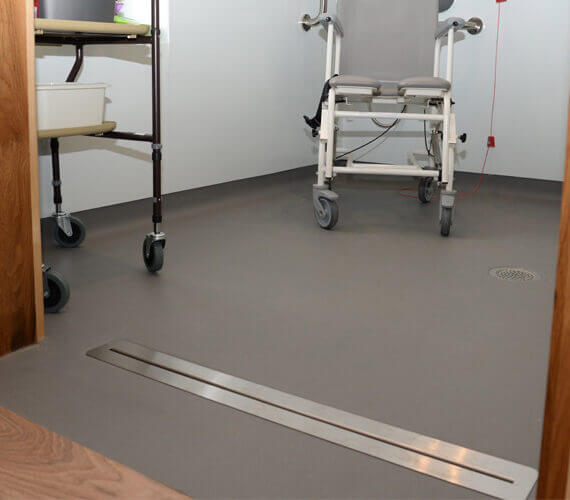 Larger Accessible Space
We can work with clients to design an accessible room based on guidance from Health Building Note (HBN) 00-02.

No steps or trip hazards.

Ample room for the patient and nurse to manoeuvre around the room comfortably and safely.

Designed for high intensity use, point load tested to over 600kg.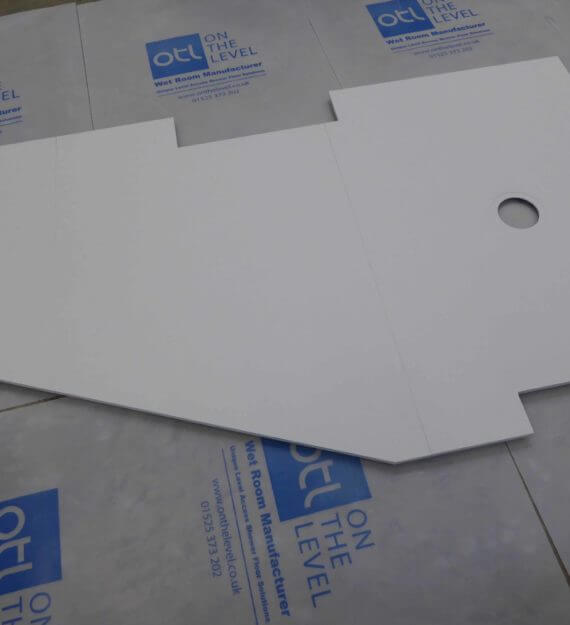 Floor Gradients
Our wet room floors create the perfect gradient for water to flow effectively towards the drain, avoiding water pooling or seeping under the door into the main ward and creating a hazard. 
On The Level can also create threshold detail on our OTL Complete wet room floor solutions to allow for level access into the bathroom, without the need for recessing the slab floor underneath.
More Hygienic
Wet rooms are well known to be easier to clean, creating a more hygienic bathroom environment for patients. With no shower trays collecting dirt and grime and combined with other sanity items which free up floor space, bathrooms become easier to be cleaned throughout the entire room reducing the chance of spreading infections.
Our work in the Healthcare Sector