DUEL OUTLET FORMERS
Dual or Double Outlet formers include two waste outlets within one former. It is a bespoke option which OTL has perfected over the 20 years we've been manufacturing wet room floor formers.
Why would I want two outlets?
Commonly used for larger luxurious bathrooms with double showers, or for multiple showers in gyms for example, a dual outlet former can cope with a greater flow of water over the larger area.
However, born out of putting a client concern of water escaping the room and damaging expensive flooring in the adjacent room to rest, we have also created an innovative former to give complete peace of mind, providing a secondary gully which is there in the unlikely event the main shower gully should block.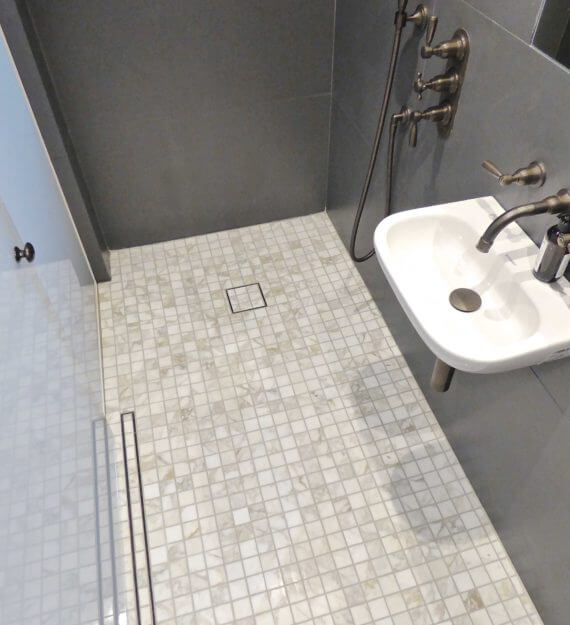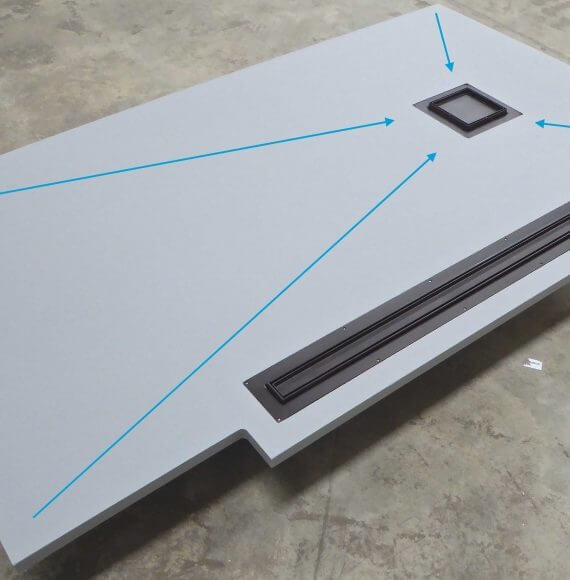 Bespoke 30mm Ply
Due to the wet rooms being larger than normal, the dual outlet formers are made out of a 30mm ply, rather than the standard 24mm. The falls can then be manufactured steeper over a longer distance, enabling a fall to be over the complete floor area. This ensures water that lands on the floor surface drains away quickly. The increased floor gradient is able to cope with the water flow much more efficiently.
Gully Options
Dual outlet formers can be created using two of the same product type (i.e. two SuperSlim Tile-In channels), or can be created using a combination of two different products (i.e. Square and SuperSlim Tile-In).
We are also able to adjust the waste locations on our formers to avoid under floor obstructions.