The latest innovation in modern wet room design.
Microcement, also known as Microconcrete, can be applied to all surfaces within a bathroom. From floor to ceiling, and even the bathroom sink, creating the most seamless, minimalistic finish possible.
The very latest bathroom trend is stylish, durable and easy to maintain. Paired with natural wood, black or gold accessories the Microcement looks elegant and timeless.
Once sealed Microcement is completely waterproof, making it ideal for a wet room environment.
Easy to install
Strong, stable floor suitable for Microcement
Suitable to be laid on all floor types – timber joists, concrete, etc.
Built-in fall, creating the perfect gradient
Formers made to measure
Sleek, seamless modern design
Easy to keep clean
Microcement is a waterproof barrier perfect for a wet room environment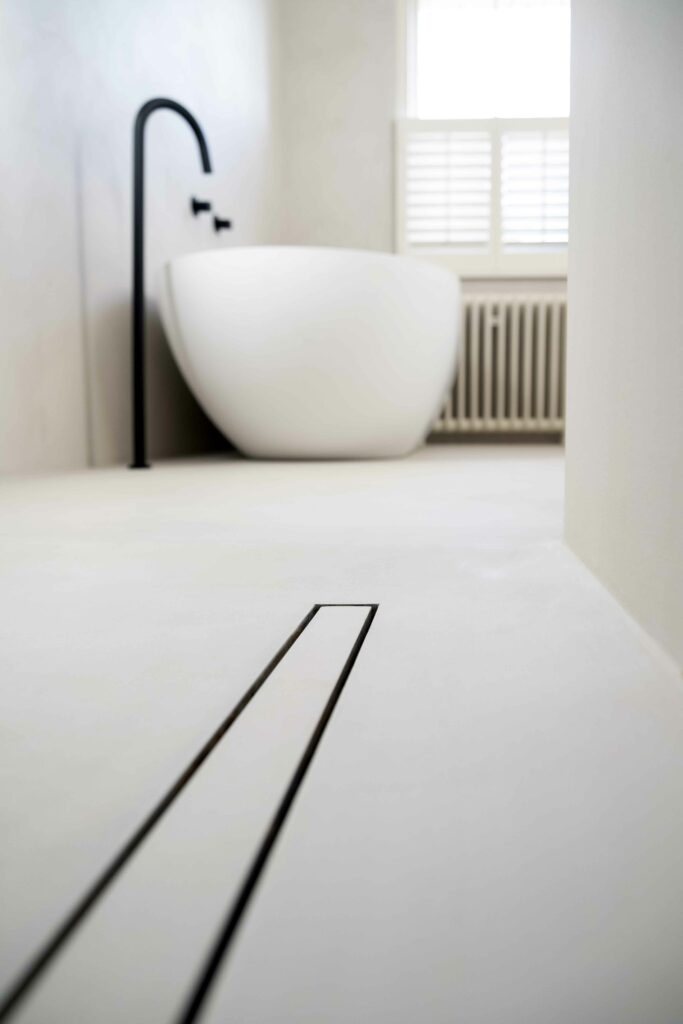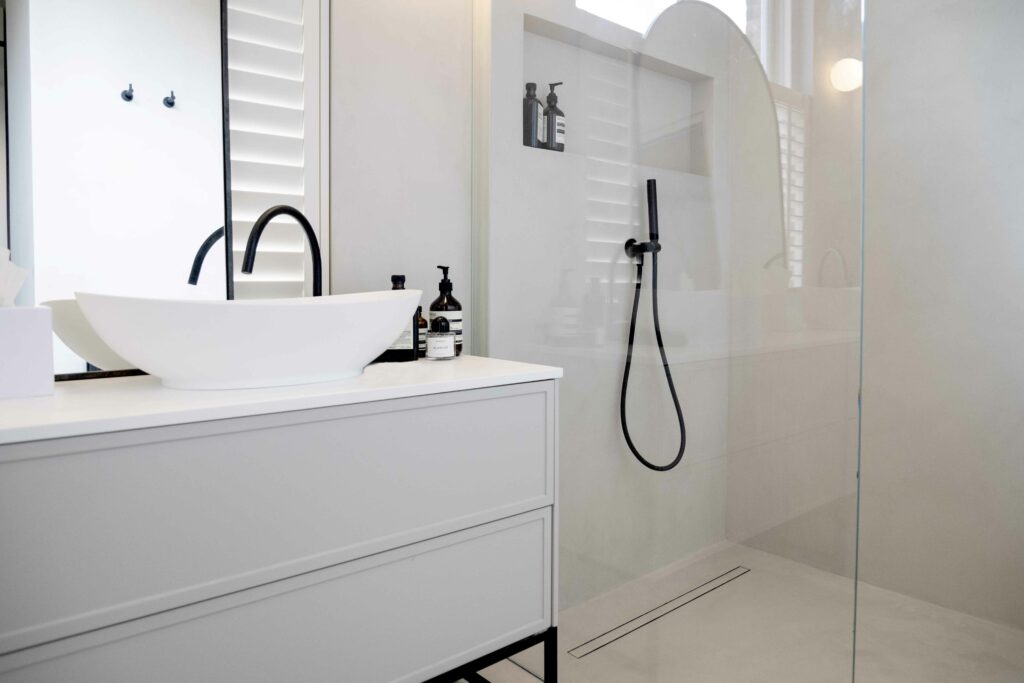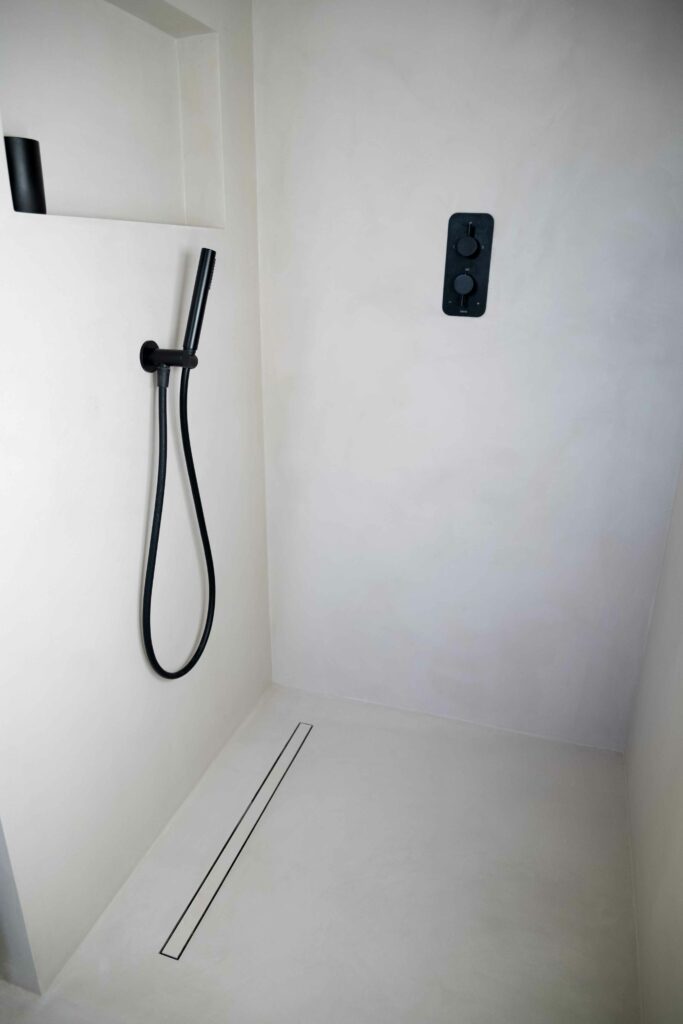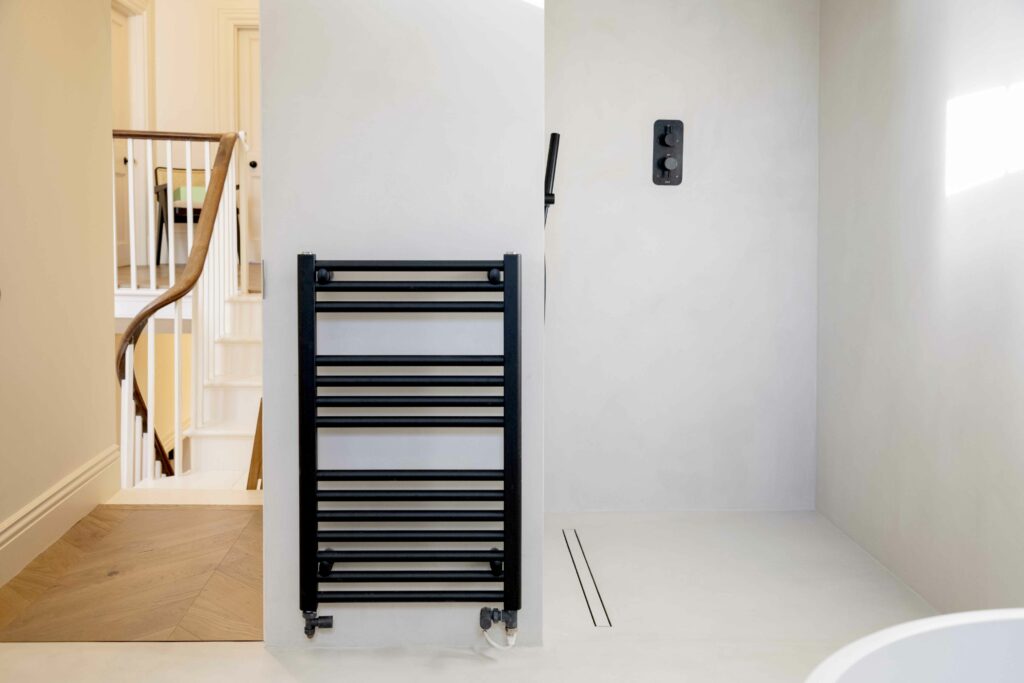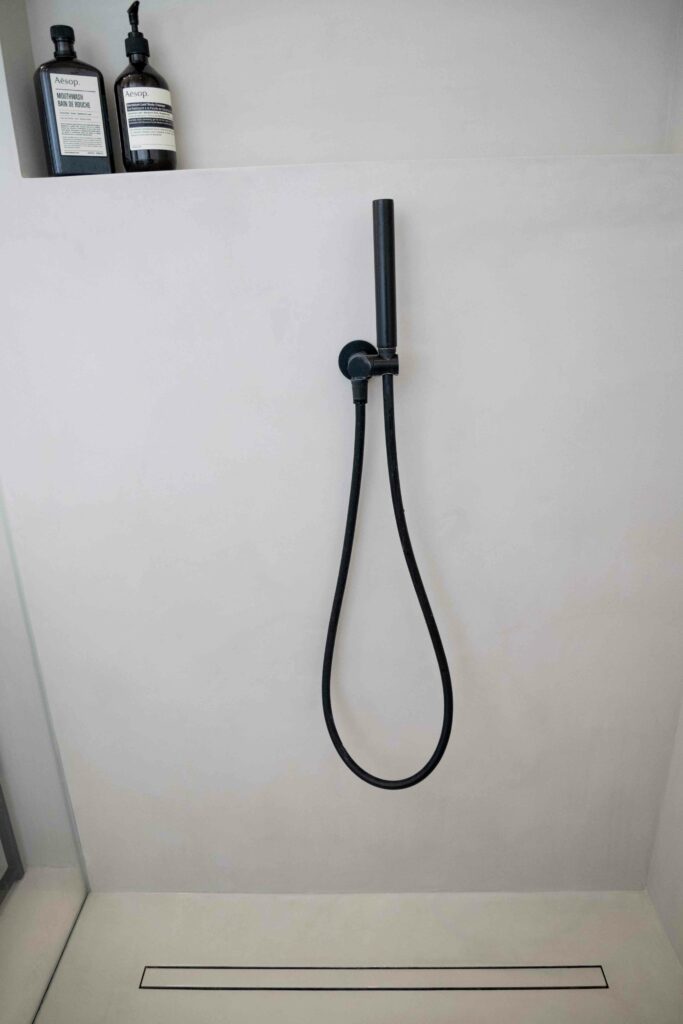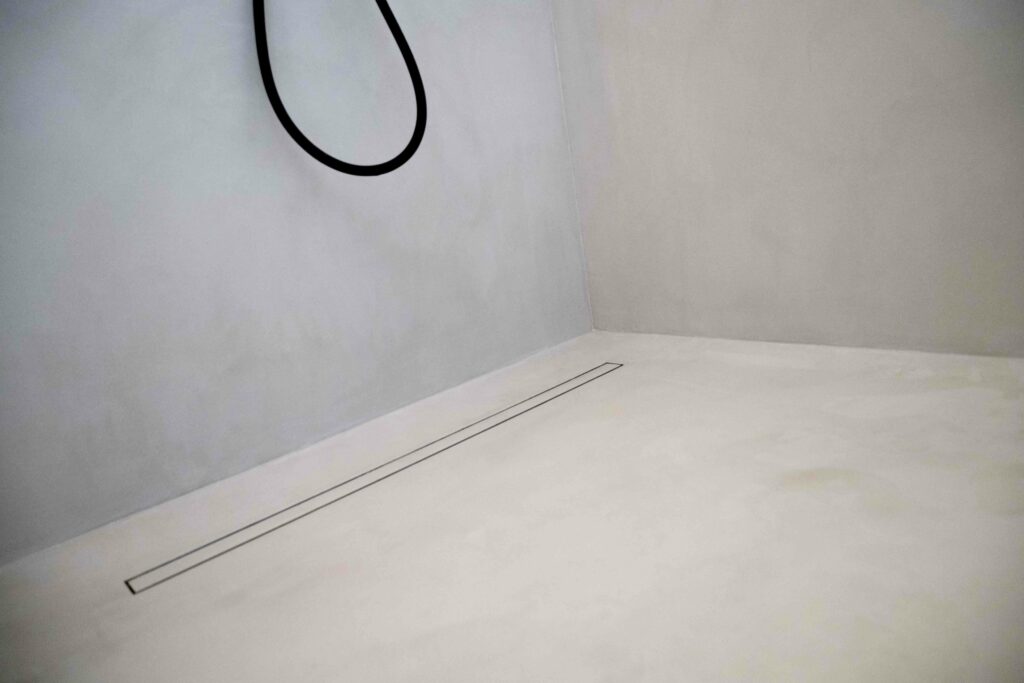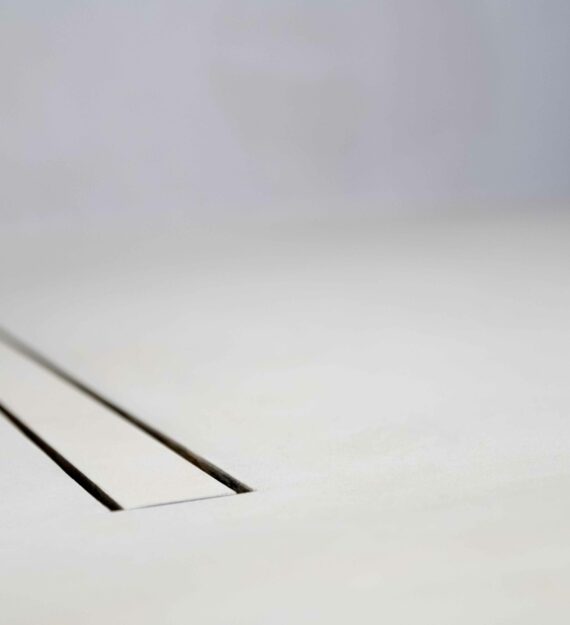 How it works.
At just 2-3mm thick Microcement forms a seamless, waterproof barrier which is ideal in creating a modern, minimalistic look in your wet room.
Style of Product.
On The Level formers for Microcement are suitable for use with the SuperSlim and Round Grate drainage systems.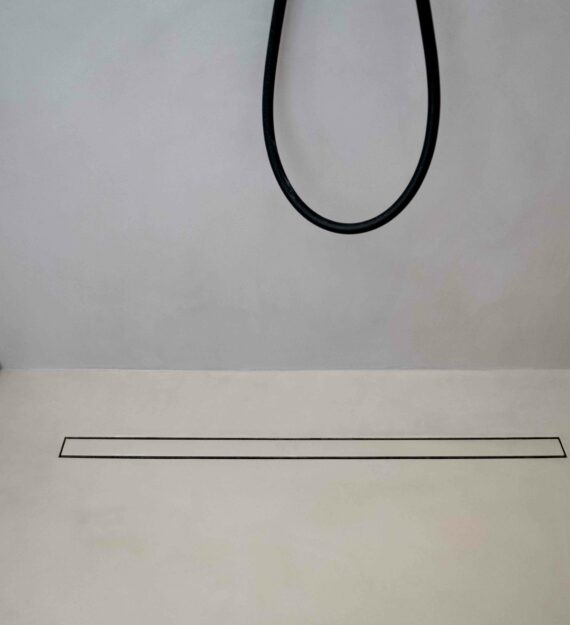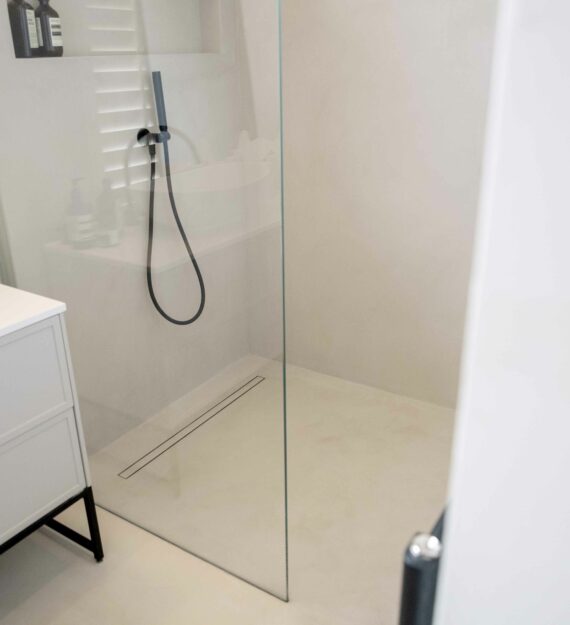 Easy to install wet rooms.
Ideal for all floor types, whether you are creating a wet room on timber joists, concrete slab or beam and block, the On The Level wet room floor formers for Microcement can be easily positioned into the room.
Full instructions to aid installation, as well as access to our friendly helpdesk if you need further advice, make easy work of installing the former for Microcement.