Safe and comfortable
Wet rooms provide care home residents with greater independence for longer. However, when assistance is required, they give ample room for the resident and carer to use the room comfortably and safely.
OTL wet room floors ensure the water runs away and does not pool on the floor in a large shower area.
They are also designed for high intensity use, perfect for wheelchair and zimmer users, having been point load tested to over 600kg.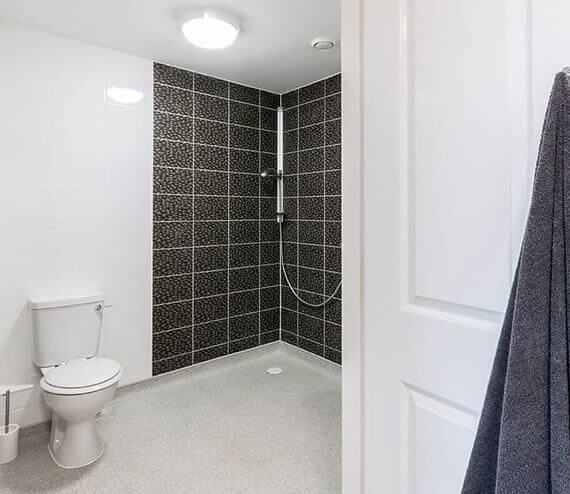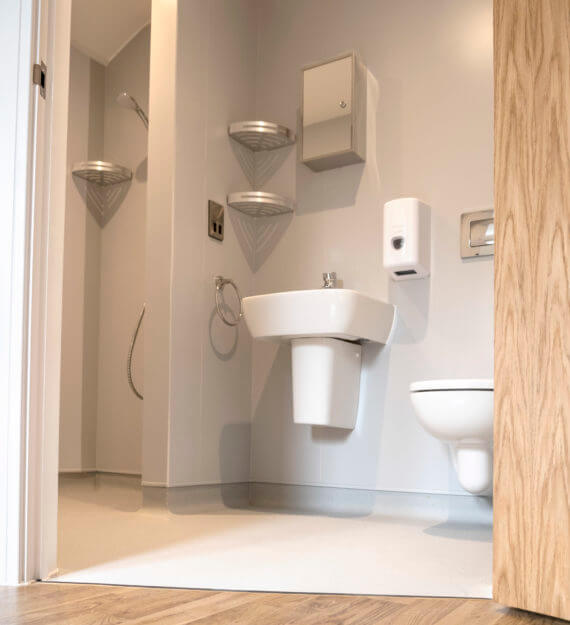 Designs for Different Floor Coverings
OTL Level Access wet room floors are compatible with non-slip vinyl sheet flooring. Vinyl is a popular floor covering within a care home setting because it is low-maintenance, cost-effective and durable. It also provides a slightly softer floor, which can feel more comfortable underfoot.
Our other wet room floor products can also provide complete step and trip free, level access, in a wet room bathroom, and with a growing range of non-slip floor tiles available, care homes have the flexibility to create a more modern, up-market tiled design.