OTL Ultimate Modular
A whole floor made from one piece of material.

For All floors, any shape or size
No need to lock sections together as this floor is ready to install straight away. The OTL Ultimate Modular is manufactured with pre-made upstands, a pre-attached waste outlet, and has been pre-tanked so that only the floor finish needs to be applied. The ideal option for en-suite shower and bathroom pods, volumetric modular building, and other types of offsite manufacturers using modern methods of construction.
Not only does this system save time, creating a positive impact on tight construction programmes and budgets, it provides less risk associated with multiple trade installations.
Features & Benefits
Built-in floor gradient for high flow water drainage
Use on timber, concrete and steel substrates
Flexible waste positions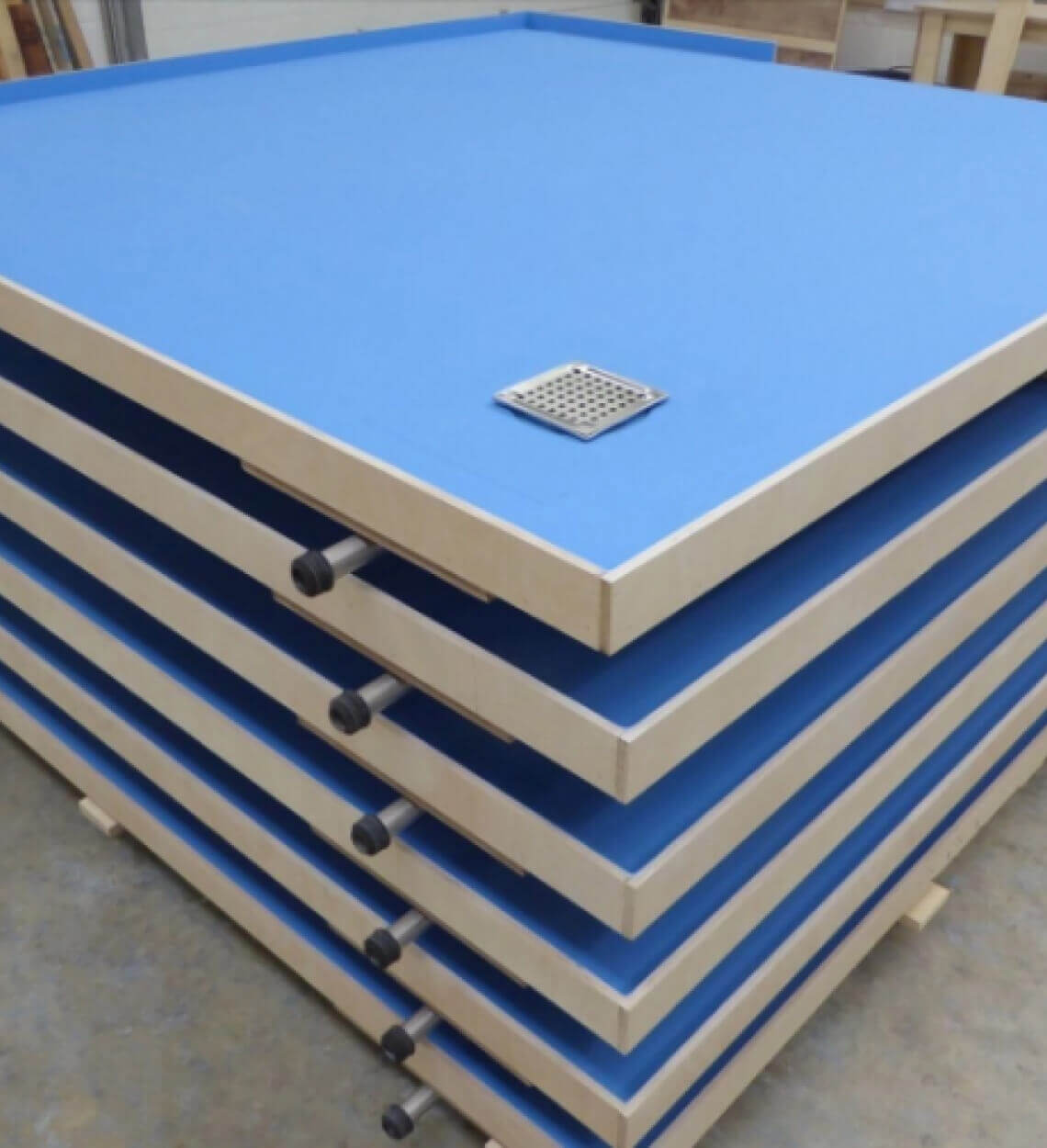 Why choose OTL Ultimate Modular?
Easy to install, excellent quality and manufactured with the highest levels of accuracy, the OTL Ultimate Modular floor also saves construction companies a huge amount of time. The built-in floor gradient creates the perfect flow of water towards the drainage gully. Waste positions can be located to suit your requirements.
Design Advice
From basic bathroom and wet room layouts to more complex and slightly unusual bathroom shapes, we offer help with design; providing technical drawings and .dwg files which can be used by architects and interior designers, and offer technical expertise and advice to ensure each project is completed exactly to client specifications.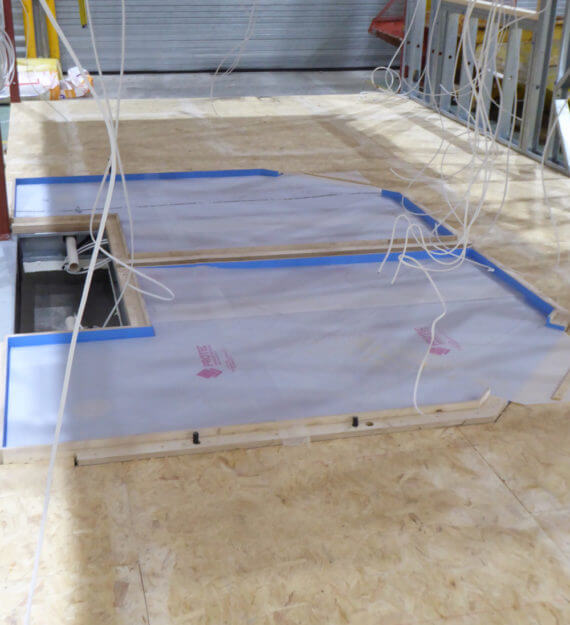 OTL Ultimate Modular floor with upstands, ready for build-up.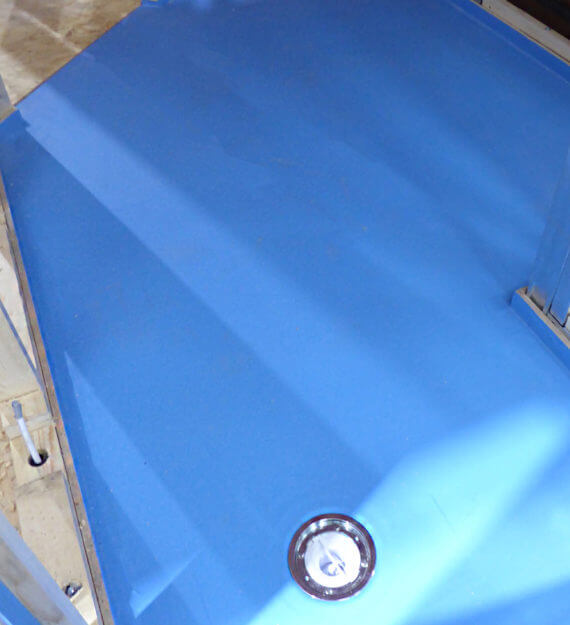 OTL Ultimate Modular bathroom floor in situ, wall to be built on top.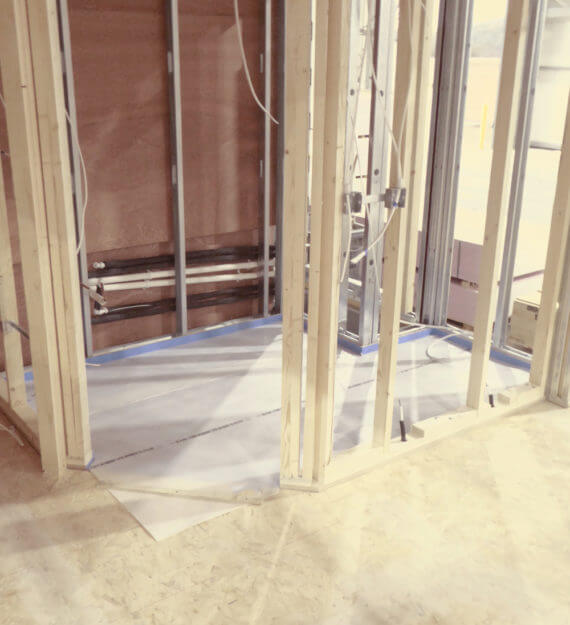 OTL Ultimate Modular floor showing the walls built on top of upstands.
Our OTL Ultimate Modular Work