This top-end project, managed by one of the UK's biggest bathroom pod manufacturers saw two towers built, spanning 20 and 16 storeys , and containing nearly 200 residential apartments. This premium residential development is part of a key London destination for buyers, renters and tourists alike.
We manufactured and tested three prototype shower floors over several weeks, working very closely with the pod manufacturer to ensure we created something truly unique.
The formers incorporated not one, but two gradients, forming a down-and-round 'bend' which forces water around the former and into the gully.
We created upstands on the former to accommodate the bathroom walls.
All surfaces, including the edges and underneath, were fully waterproofed with our unique tanking solution.
We also created a leading edge for the shower screen to fit into.
In total, On The Level manufactured and supplied nearly 200 OTL Ultimate Modular shower formers for these stunning apartment blocks.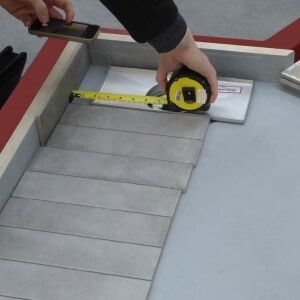 Making alterations to the linear channel grating.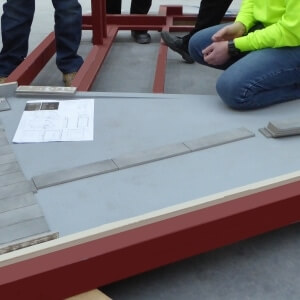 Putting the prototype into position.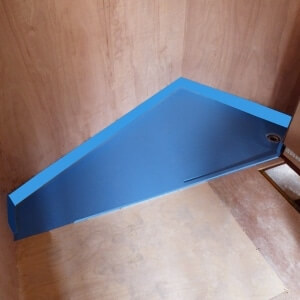 The finished product is inserted into the pod.
Below is a short video showing us flow testing the gradient of the former, ensuring that the water flow is directed toward the gully and not away from it.