On The Level supplied custom formers to be used as a drain off area outside the main showering areas. These formers ranged from sizes up to as big as 3.9m x 1.8m per former to be used in both male and female shower areas. Once fitted, the formers were covered in a non-slip vinyl sheet flooring.
Once the floor design had been agreed, On The Level manufactured the formers within 5-7 working days. This made for a quick and very beneficial product to be used as in previous scenarios, the confirmation of the gradient outside the shower cubicle had to be made up using panelled materials, which can be inaccurate and lead to movement later on after completion.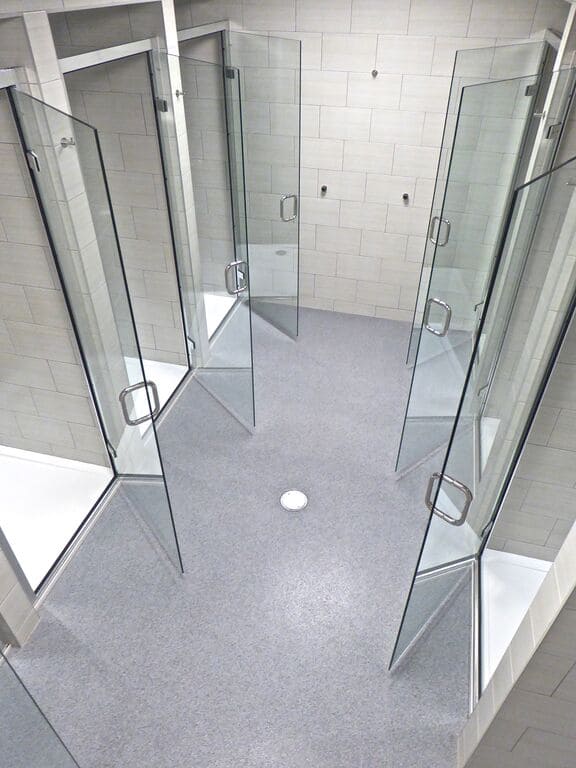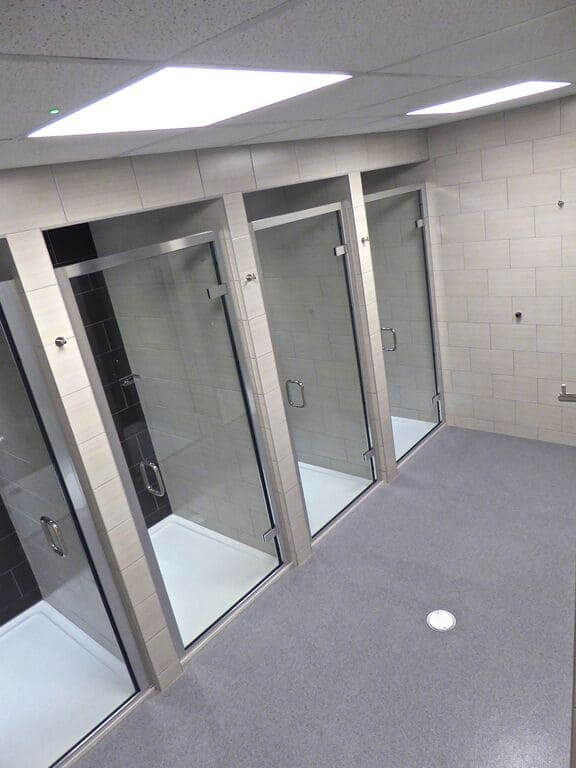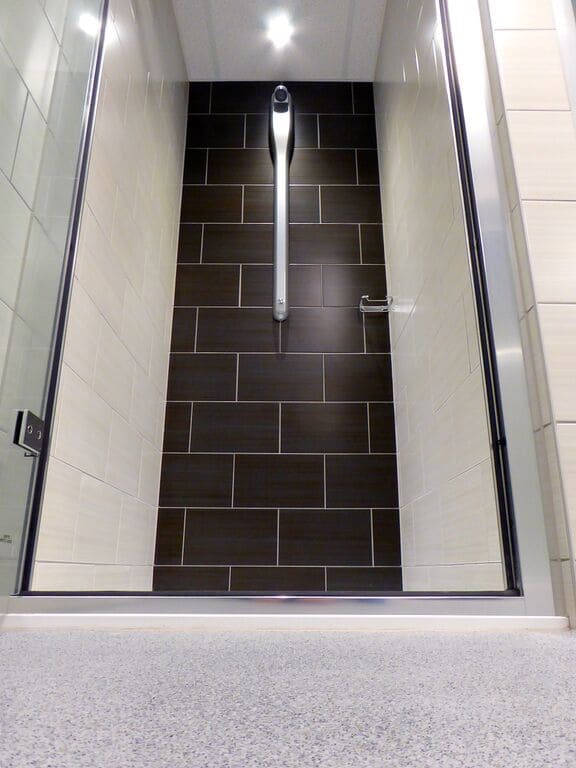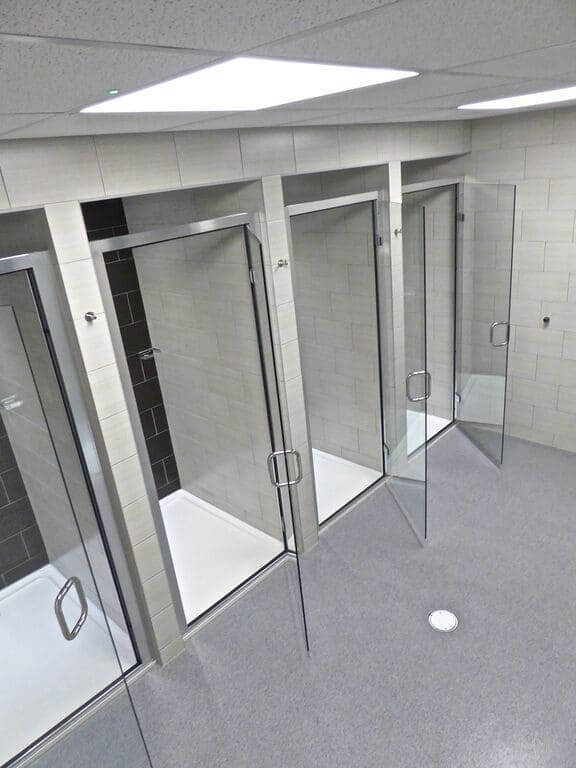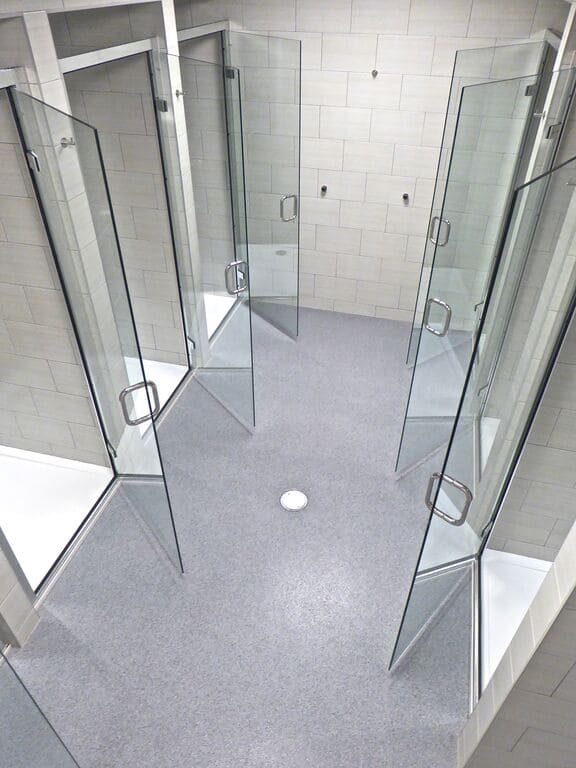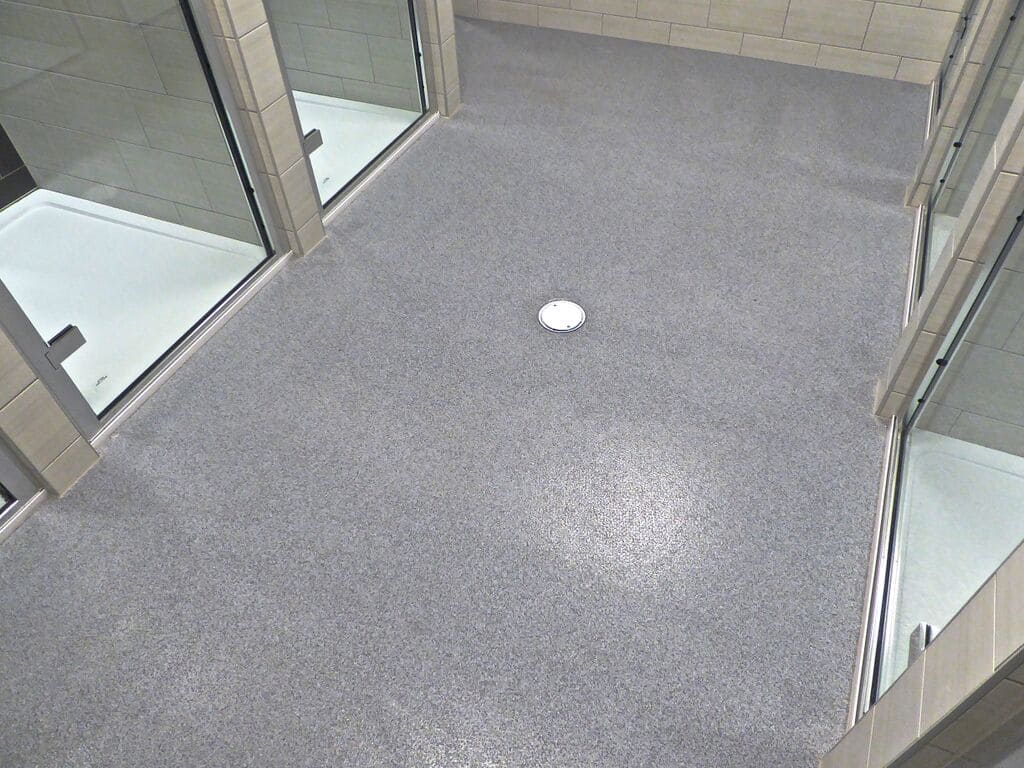 Why Use On The level for this project?
Quick Lead Time
Custom Made Flooring
Simple and Quick Installation time (2 hours)
All floor products supplied and installed by one trade
Guaranteed floor gradient to Gully – Sufficient water flow to gully