CREATING ACCESSIBLE
BATHROOMS FOR ALL
Practical and easy to install, the OTL Level Access wet room provides great flexibility to design a wet room to suit any taste or budget.
The Level Access former incorporates the perfect gradient for water to flow efficiently towards the gully. The vinyl sheet flooring acts as the complete waterproof barrier, therefore no tanking is required.
OTL Level Access Plywood former, 24mm thick at the perimeter edges. Manufactured with a built-in gradient creating the perfectly shaped wet room floor.
Variety of outlet gullies to choose from
Waste support
18mm floorboard
6mm plywood
Non-slip vinyl sheet flooring
Coving
Tile cap and coving
WHATS INCLUDED
Components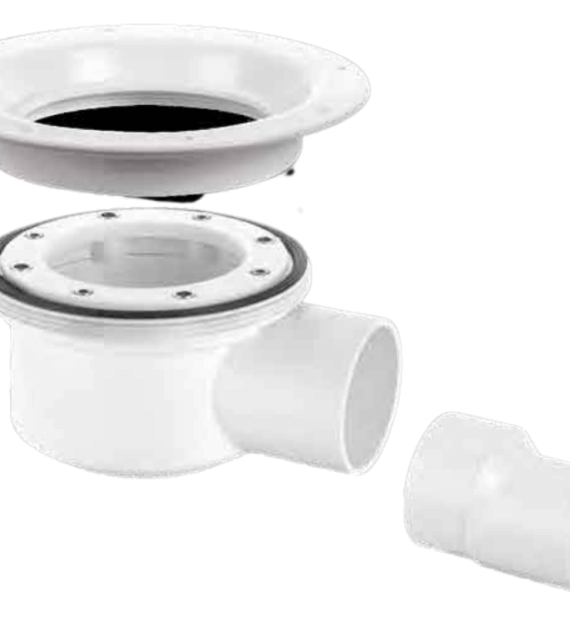 GULLY
The 48 litres per minute (LPM) horizontal gully as provided as standard. However, you do have the option to switch to a number of other gully options.
FORMER
Available in a range of stock sizes, or bespoke to suit your exact size and gully position requirements. Compatible with heavy loads including wheelchairs and mechanical beds.
Suitable For
SECTORS
Suitable for all settings where a level access accessible shower is required. Ideal for healthcare settings such as hospitals and hospices, residential developments, hotels, hostels, gyms, spas, care homes, prisons and student accommodation.
FLOOR TYPES
The Level Access former can be used on any floor build up, be it timber joists, concrete or beam and block.
FLOOR FINISHES
Only for use with vinyl sheet flooring.
UNDERFLOOR HEATING
Compatible with wet or electric underfloor heating.
Installation
OTL wet room floors are easy to install. We have to hand PDF instructions, an installation video, and help at the end of the phone from our friendly team.
Cleaning & Maintenance
It is recommended that regular routine maintenance should be carried out at least every 3 months (this may need to be done more frequently depending on usage).
OTL provide you with all the tools you need to make regular cleaning quick and easy.
Our maintenance guide can be found in our downloads section.
Technical Drawings & Guides
For technical drawings and guides please follow this link