On The Level, the original wet room former company, are going from strength to strength as we celebrate 21 years in business.
Our founder, Phil Clark, invented the patented OTL wet room former after seeing the need for a radically more effective kind of flooring. Thirty years as a builder spent installing shower areas for local authorities gave Phil the insight and experience to develop the revolutionary OTL shower floor tray, or 'former', out of a piece of timber which once installed could be covered with a non-slip vinyl sheet flooring, known today as OTL's Level Access formers.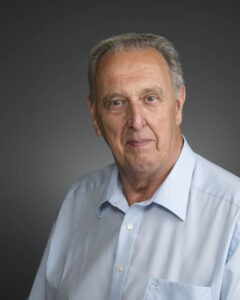 Back at our company's humble beginnings, Phil started to manufacturer the formers by hand from a shed at the end of his garden in Watford. Today, each product is still hand finished by skilled craftsman, however we have since moved with the times using state-of-the-art machinery to create the perfect gradient for the quick flow of water.
In 2002 the local authorities saw the huge benefits of using the formers in the bathroom adaptations that were required. The formers, made from high quality sustainably sourced plywood, were tough and dependable. This is when Phil's son James started working with him, alongside Ray, Phil's friend and workmate of 30 years.
At this time no other formers were available on the market, and as the installations for the local authorities were so successful, Phil's son-in-law Mark came on board to create further opportunity.
By 2005 On The Level had long outgrown the shed at the bottom of the garden, and moved into a new 800sq. foot shared workshop in St Albans.
In 2008, our business adapted to a need in the market, and an idea mentioned by Mark's neighbour Nick, who worked for a bathroom distribution company Davroc. A new former was created specifically to accommodate tiled floor coverings instead of vinyl, and Davroc started sharing our OTL Square product with their customers.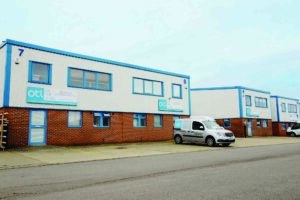 The new OTL Square former proved to be popular, and the following year On The Level moved into a 2500 sq. foot factory and office space in Leighton Buzzard, additional manufacturing and sales staff were taken on board, and our product range expanded further with the introduction to the OTL Linear.
By 2016 On The Level were now occupying 7500 sq. feet in the Leighton Buzzard premises, and the focus of sales turned to creating bespoke formers for specific client needs.
The following couple of years saw Phil appoint his son James as Managing Director, we introduced a revolutionary new product the OTL INFINITY I-Line, and appointed a new Sales Director, Chris Sutton.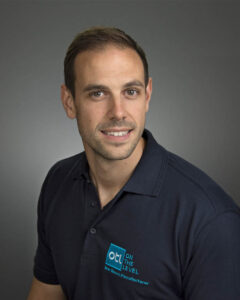 Today On The Level is proud of the partnerships and strong relationships we have formed with a variety of builder, architect, interior designer, contractor, end user and showroom clients, and we have had our products specified and installed countless times across various sectors.
We have also been able to grow without losing our strong family focused work ethics, and the inventor in Phil has rubbed off on his son James, as On The Level is always striving to adapt to the needs of its clients, accepting any challenges thrown our way.
Wet rooms continue to grow in popularity year on year, as their contemporary stylish designs suit the tastes of consumers, whilst also providing an inclusive bathroom space suitable for all. Our company has always been at the forefront of innovation in the marketplace, from being the first to create a former, introducing the most minimalist product on the market, to adapting and growing our capabilities to suit Modern Methods of Construction. It's a company I am proud to develop and see go from strength to strength as we continue to build our fantastic team and relationships with our clients.
James Clark, Managing Director, On The Level.