Combining the trend for open plan, minimalistic living, with the ever-increasing popularity of showering over bathing, we delve into the differences between a wet room verses a walk-in shower room to help you decide what's right for your home.
What is a walk-in shower?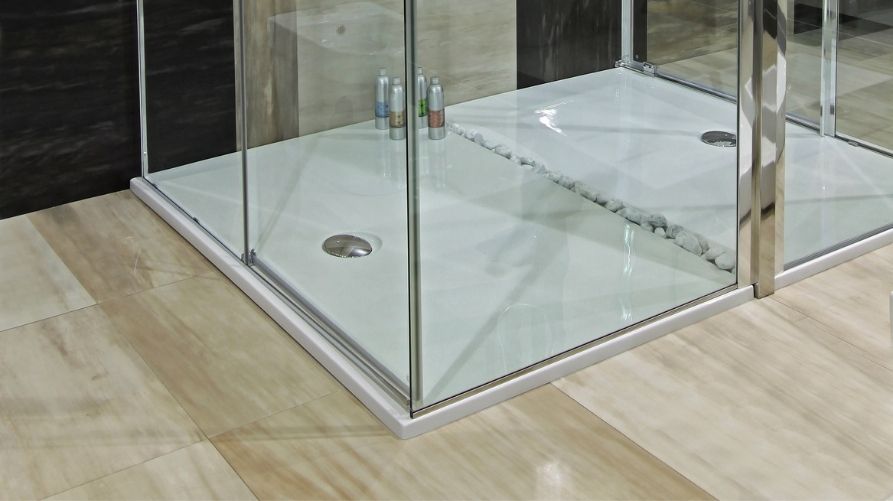 Creating a more spacious, luxurious shower solution, walk-in showers provide easier access than traditional shower cubicles. The shower tray tends to be quite large with a spacious showering area one end and a drying off area the other. Walk in showers do not have doors making them less restrictive and adding to the clean minimalistic look.
A walk-in shower is usually created using a moulded acrylic or stone resin shower tray with a pre-formed gradient. A low level shower tray sits around 30-40mm above the bathroom floor, and glass screens are used to prevent splashes.
There is no need to use waterproof tanking on a walk-in shower, so long as the walls are tiled or waterproofed wall panels are used. However, if the shower tray cracks, or tile grout fails there is a risk of water leaking.
What is a wet room?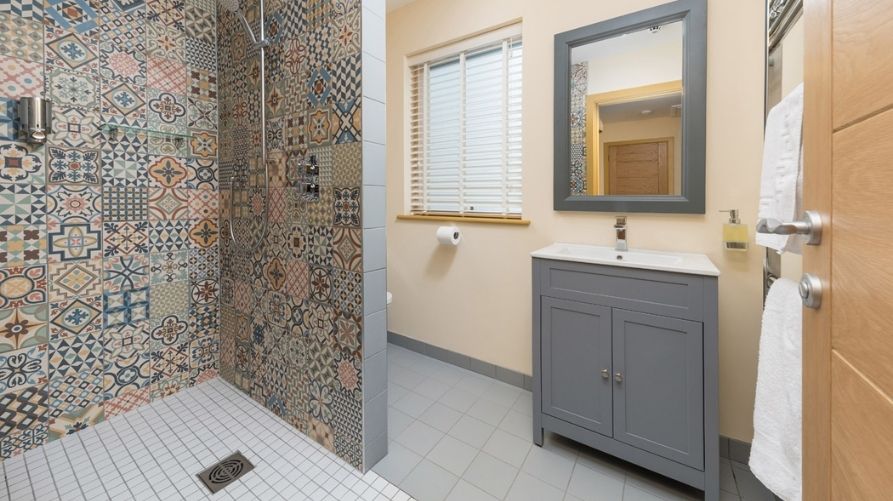 The ultimate in luxury showering, a wet room sits completely flush to the bathroom floor, with no trip hazards at all, removing any access restrictions, perfect for all ages and levels of mobility. It can also be completely open plan, with no need for any shower screens if space allows.
The wet room floor is created using a former with pre-formed gradients built in, for the perfect flow of water towards a channel and gully, and then covered with a non-slip floor covering such as a tiles, vinyl, resin or microcement.
Depending on the floor covering chosen, most wet rooms require waterproof tanking to be applied to the floor and walls within the showering area and extended into the splash zone. This waterproof barrier ensures your bathroom remains completely watertight throughout its use.
With no restrictions, a wet room maximises the space to its fullest, and from a design point of view gives you the greatest flexibility to create a modern, visually appealing bathroom space.
If space however is on the smaller size, a screen can be used to avoid getting other items wet within the splash zone. Underfloor heating can also be used to enhance the comfort of the user.
Wet rooms are also well known for adding value to a home when used in an en-suite or second bathroom, and for being easier to clean, with no shower tray to collect dirt and grime.
Once you have chosen
If you decide a wet room is the most suitable solution for your bathroom renovation, extension or new build get in touch. We are on hand to offer expert advice and guidance to you, your architect or builder at every stage of the process, from the initial design to installation.