Angel Lane varies from 8 to 14 storeys and comprises around 750 single student bedrooms, including 60 with accessible bathrooms with level access wet rooms. In addition, there are 903 sqm of commercial floor space at ground level, plus communal areas, ancillary store rooms, open space and plant areas.
On The Level supplied 60 custom level access formers measuring 1200mm x 1200mm for this project. All formers have a central waste and standard gully and were designed for level access wet rooms installed in accessible bathrooms with vinyl sheet flooring.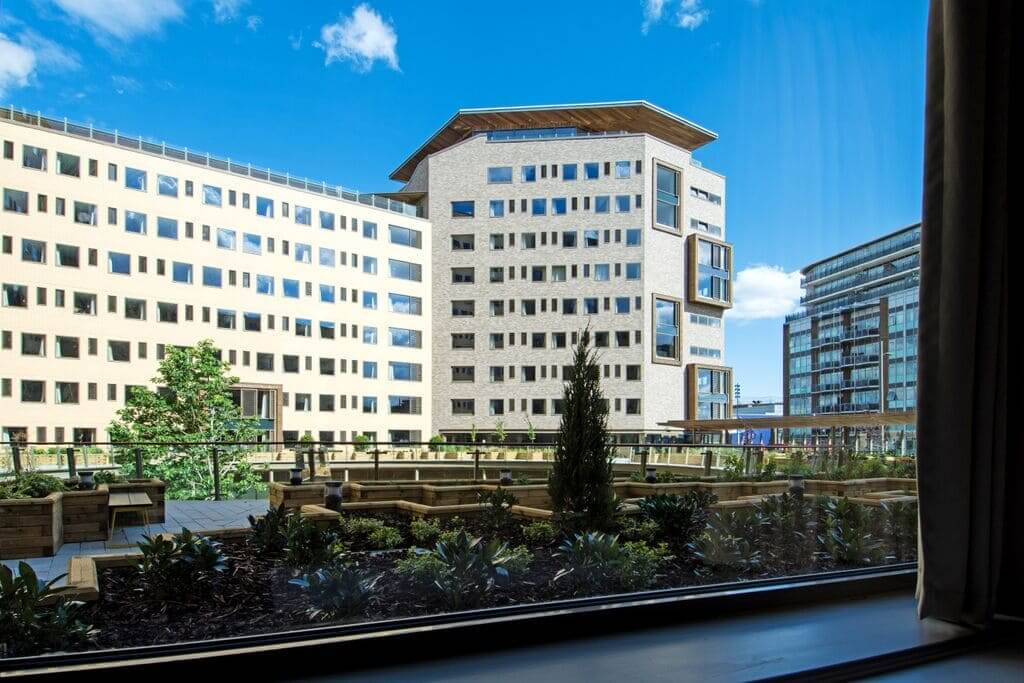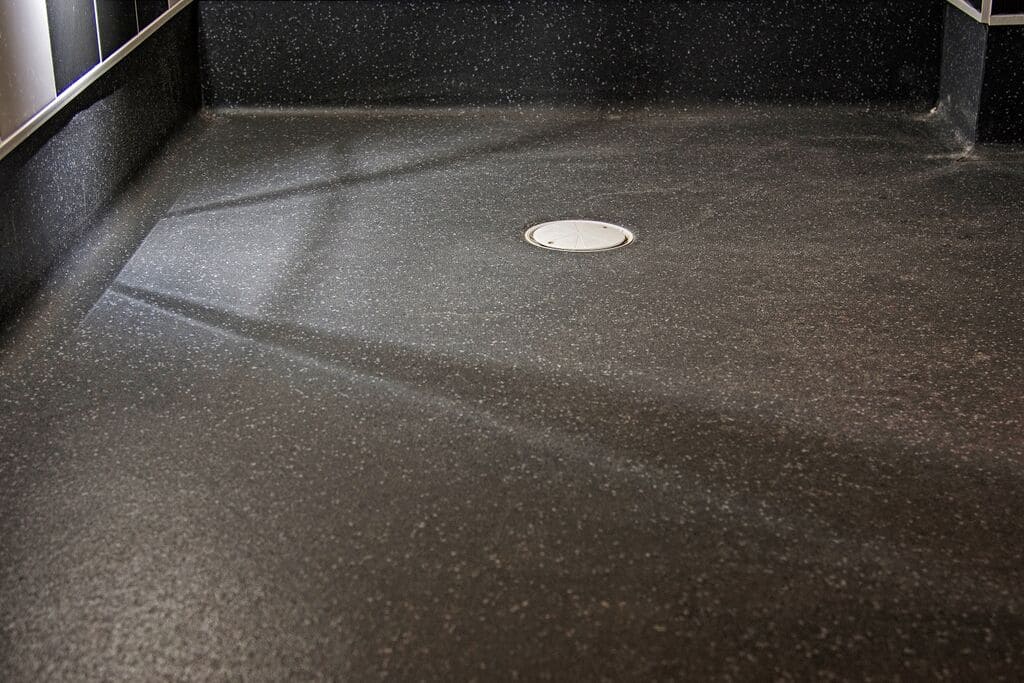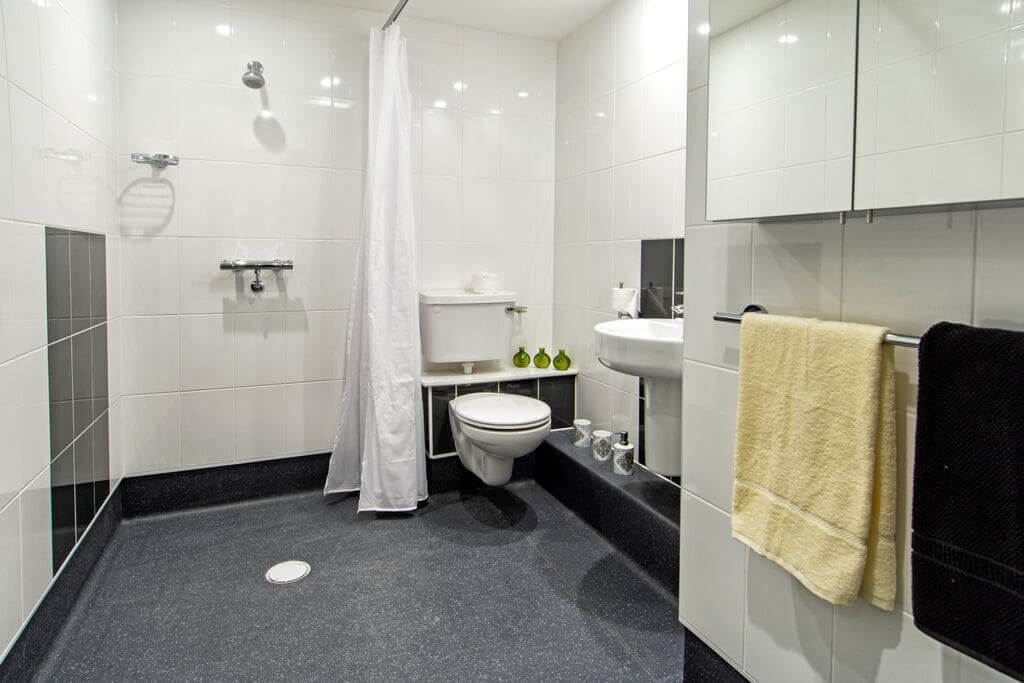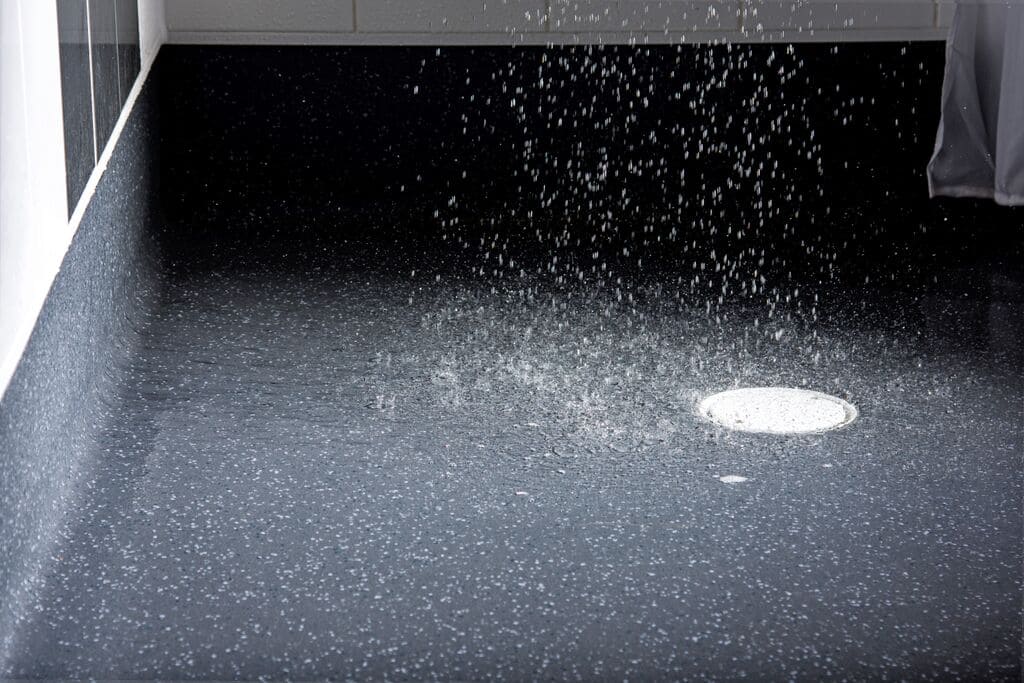 The floors in this building are concrete and the advantage of specifying a wet room former is that the fall is guaranteed, rather than the contractor trying to get the correct fall in the screed by hand. This modern build offers high quality student accommodation in a great location situated close to Westfield shopping centre and the Olympic Park with access to the DLR, Jubilee and Central lines from Stratford tube station.